Kayla Baker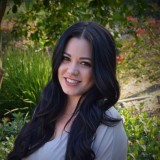 Email
Benefit Specialist & Account Manager
Direct: 951-547-6784
Kayla started with Speake Insurance in 2012 and is a key member of our insurance team. As an Account Manager, Licensed Health and Life Agent, and dedicated Specialist for Renewals and Benefits, she is knowledgeable in the variety of insurance products for both businesses and individual coverage. Kaylas focus is in Medical and Health Insurance which includes group medical, dental, vison and life insurance, as well as individual and family coverage, personal life insurance and Covered California.
In May, 2018 Kayla earned her Notary Public Commission, enabling her to provide our clients with the convenience of in house certification of documents, and administering oaths and affirmations, when needed.
With Kaylas experience and specialization, she is committed to provide detailed explanations of coverage options that best fit our customers needs and budget.
Kayla takes great pride in having a personable relationship with each of her clients and providing them with above satisfactory service. She strives every day to meet all of her clients personal and business insurance needs.