Brooks Speake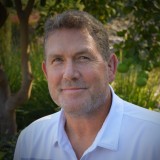 Email
Owner / Director of Sales and Marketing
Direct: 951-547-6789
In 1993, Brooks started his carrier selling health and life insurance policies to companies and individuals at Downey Community Hospital Insurance Services. However, working for a large insurance company did not provide Brooks the customer service platform he thought his customers deserved. So he left Downey Community Hospital Insurance Services in 1995, and started Empire Benefits with the help of an associate. This was just the change Brooks needed to provide his customers with the one-on-one service approach he still implements today. It also opened the doors for him to establish long lasting professional relationships with a variety of insurance representatives. Still striving to do more for his customers, Brooks branched out and started Speake Insurance Services, Inc. With his hard work, perseverance, and desire to provide a wide range of coverage, he can now provide all lines of insurance at competitive pricing, without compromising his one-on-one customer approach. Whether he is working with young entrepreneurs, companies, or individual families, Brooks is focused on empowering his clients to protect their assets and future so they can focus on what matters most in their life. Brooks believes there is a better way to approach protecting one's assets that is just not found in most insurance companies. He created his own firm to fulfill his vision of providing straightforward, unbiased, advice by operating from an independent structure.
Brooks has spent the last 23 years working closely with community service organizations and non-profit organizations. He thoroughly enjoys giving back to his community. He is a member of the Norco/Eastvale Rotary Club that helps transforms gifts from people like you, into service projects that change lives both close to home and around the world. Brooks is also part of several broker advisory committees that report back to The Office of the Insurance Commissioner and agency executives twice a year on discussions about key issues and developments within the industry. The primary purpose of the broker advisory committee is to protect consumers and make sure that companies, agents and brokers follow the rules.
Brooks is a family man who has built Speake Insurance Services, Inc., on his reputation to work hard for his customers, and his dedication to loyalty. He believes in treating others the same way he wishes to be treated: with respect and professionalism. Brooks is always excited for the opportunity to work with new clients and inventing or finding new ways to improve his business and client relations.