Amanda Tetley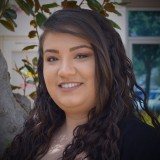 Email
Property and Casualty Agent
Direct: 951-396-3426
Amanda is a licensed Property and Casualty agent for our commercial lines here at Speake Insurance. Amanda started her insurance career at PHD Insurance Brokers back in 2017 but wanted the opportunity to grow her professional skills. In August 2018, she joined our team here at Speake Insurance Service. As an ambitious professional, it is Amanda's mission to team up with our company because we share her dedication to growth, and exceptional customer service.
Amanda has the drive to always provide up-to-date regulatory compliance and keep our clients equipped with the most up to date coverage and costs.
Amanda prides herself on providing the same high level of service to all our clients whether it is their first time searching for the right insurance policy, or they are renewing for the first or hundredth time. She will make your goals her own and will exceed the client's expectations to ensure she accomplishes their goals. Amanda's commitment to work hard, and her genuine ability to go above and beyond, are just two expectations you can count on when you work with her.
Amanda brings with her a passion for innovation through team collaboration and we are very fortunate to have her at Speake Insurance Service.